On August 14th, 2015 a new Open Edition graphic MagicBand will be released featuring Jack Skellington from The Nightmare Before Christmas. You can read about the development/prototype version of this band here. Disney's merchandise SKU barcode for this MagicBand is 400009980493.
This band actually had two designs. Below, the original older design is on the left side, and the updated design is on the right. Notice the extra bats around the Mickey head on the updated design: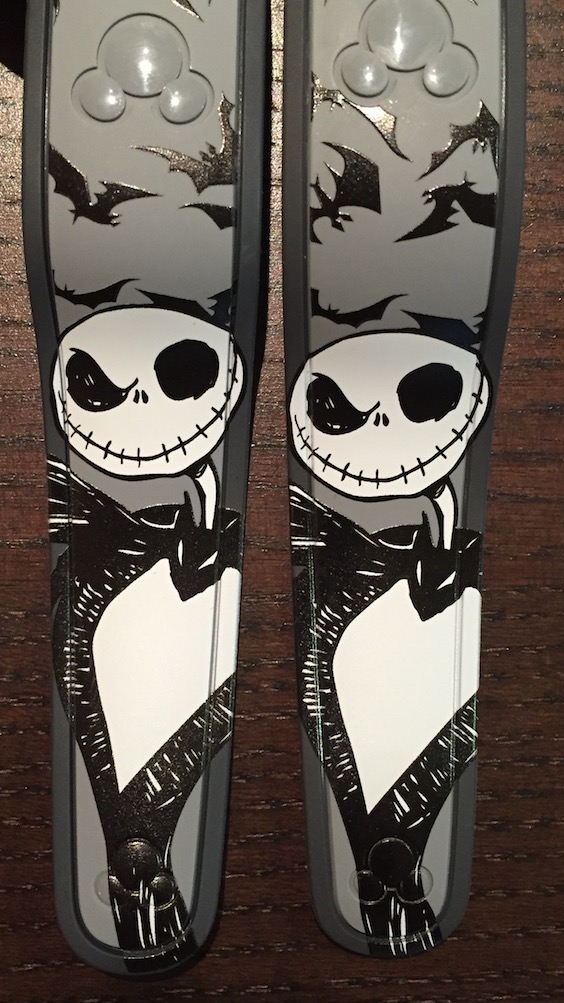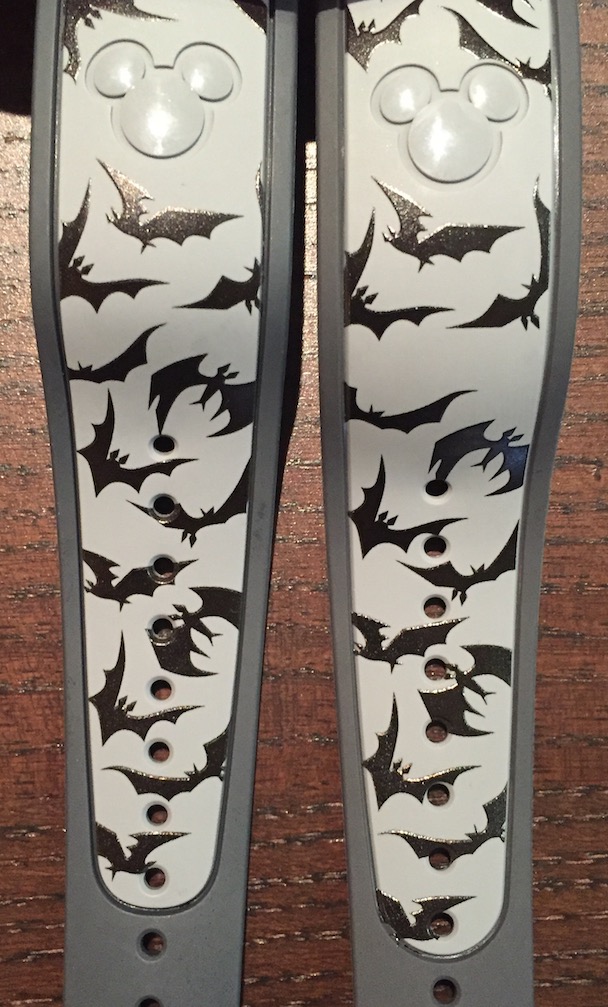 On April 14th, 2017, a MagicBand 2 version of this design was released. The band now says "The Nightmare Before Christmas" on it. The barcode SKU for this is 400020014863.