On April 14th, 2017 a black based MagicBand 2 version of this design was released. It's the first ever black Open Edition MagicBand. The barcode SKU for this item is 400020167132.
If you want to order this band, you can do so by clicking this link which will take you right to the product.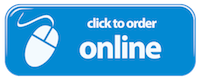 Released June 26th, 2015. Grumpy from Snow White and the Seven Dwarfs. Open Edition and no lights/sounds at FP+ or entry points. Disney's merchandise SKU barcode for this MagicBand is 400009502244.