On April 14th, 2017 a MagicBand 2 version of this band was released. The barcode SKU is 400020137753.
If you want to order this band, you can do so by clicking this link which will take you right to the product.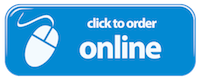 A new Open Edition MagicBand for Star Wars featuring Boba Fett was released on May 8th, 2016 in the Walt Disney World resort. This is another Star Wars design that is already available at the On Demand stations, but this has a different graphic on the holes side. Cost is $22.95. The Disney merchandise SKU for this item is 400000091129.