On June 11th, 2017, a MagicBand 2 form of this design was released.
If you want to order this band, you can do so by clicking this link which will take you right to the product.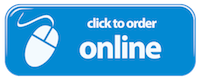 Released January 23, 2015. Features Belle from the movie Beauty and the Beast on a yellow MagicBand. Disney's merchandise SKU barcode for this MagicBand is 400009125078 / 400009980684.

This band actually had two designs. Below, the original older design is on the left side, and the updated design is on the right. Notice how the design fills more of the empty yellow space on the updated design: