UPDATE: These are now out! You can see high quality pictures and information here.
Disney Parks Blog announced in an unboxing video that four new Limited Edition MagicBands will be coming this summer 2016. These new bands are limited to 1500 each and come in a special new oversized gatefold box. Disney has teamed up with Dooney & Bourke (which make incredibly popular Disney-themed handbags) to create these new MagicBands. Each band also includes a special Dooney & Bourke MagicSlider as well in the box. The price for each MagicBand will be $48.00 before tax, and from what I understand these will be available on the Shop Disney Parks app.
The biggest news, which wasn't even mentioned in the video, is that it appears three of the four new bands are on a new white colored band! I've known about white being a possible color for a while now, and I have a prototype of a white band, but I didn't expect a new color of band to be released any time soon. It's unknown if you'll eventually be able to get a solid white band at some point in the future.
Here are some pictures from the video, and as I get more information I'll be sure to pass it along.
https://youtu.be/9S4wNHqp8IQ
SKU / Barcode 400000578903: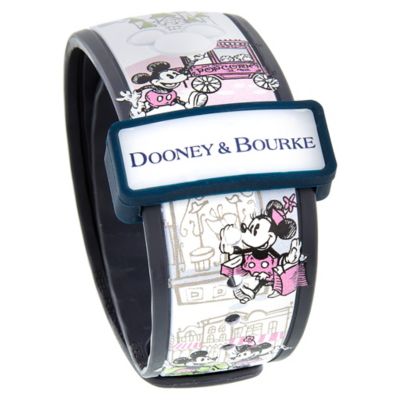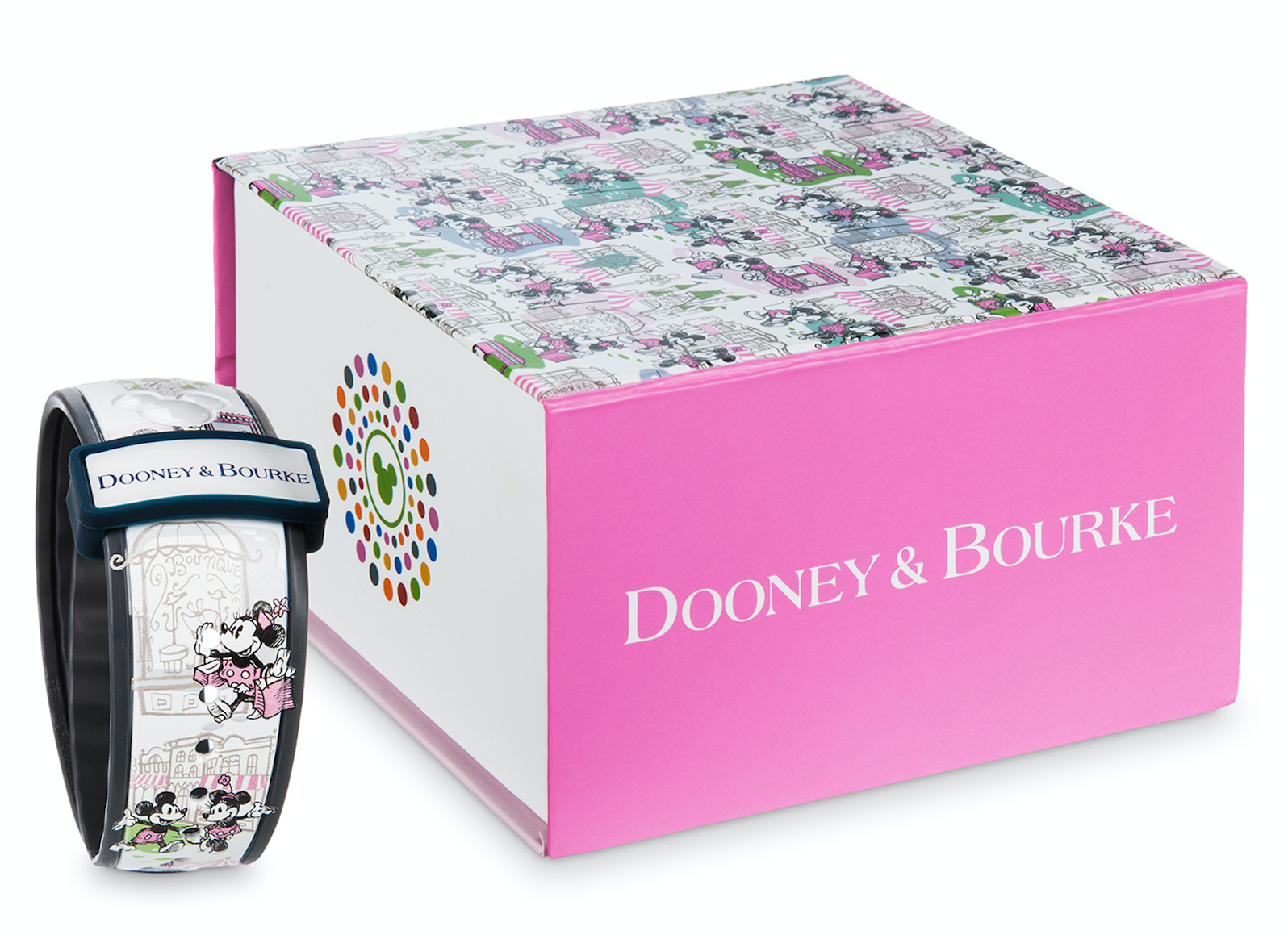 Matches this handbag: