New MagicBandits released to replace the Hollywood Studios Sorcerer's Hat with Tower of Terror
Thanks to one of my loyal readers, I've gotten a tip about a new set of MagicBandits now just hitting the shelves. These are interesting because they replace an old set with this new one. The old set included in the Mickey Mouse Sorcerer's Hat at Hollywood Studios, which was the main icon of the park for years, but was just removed this year. The Hollywood Tower of Terror now takes the place as the theme park icon, and so these new MagicBandits includes it.
They've also updated the graphics a bit to include the Monorail on the Epcot ball, add some detail to the Tree of Life, and they now used colored backgrounds as opposed to black previously used.
New MagicBandits: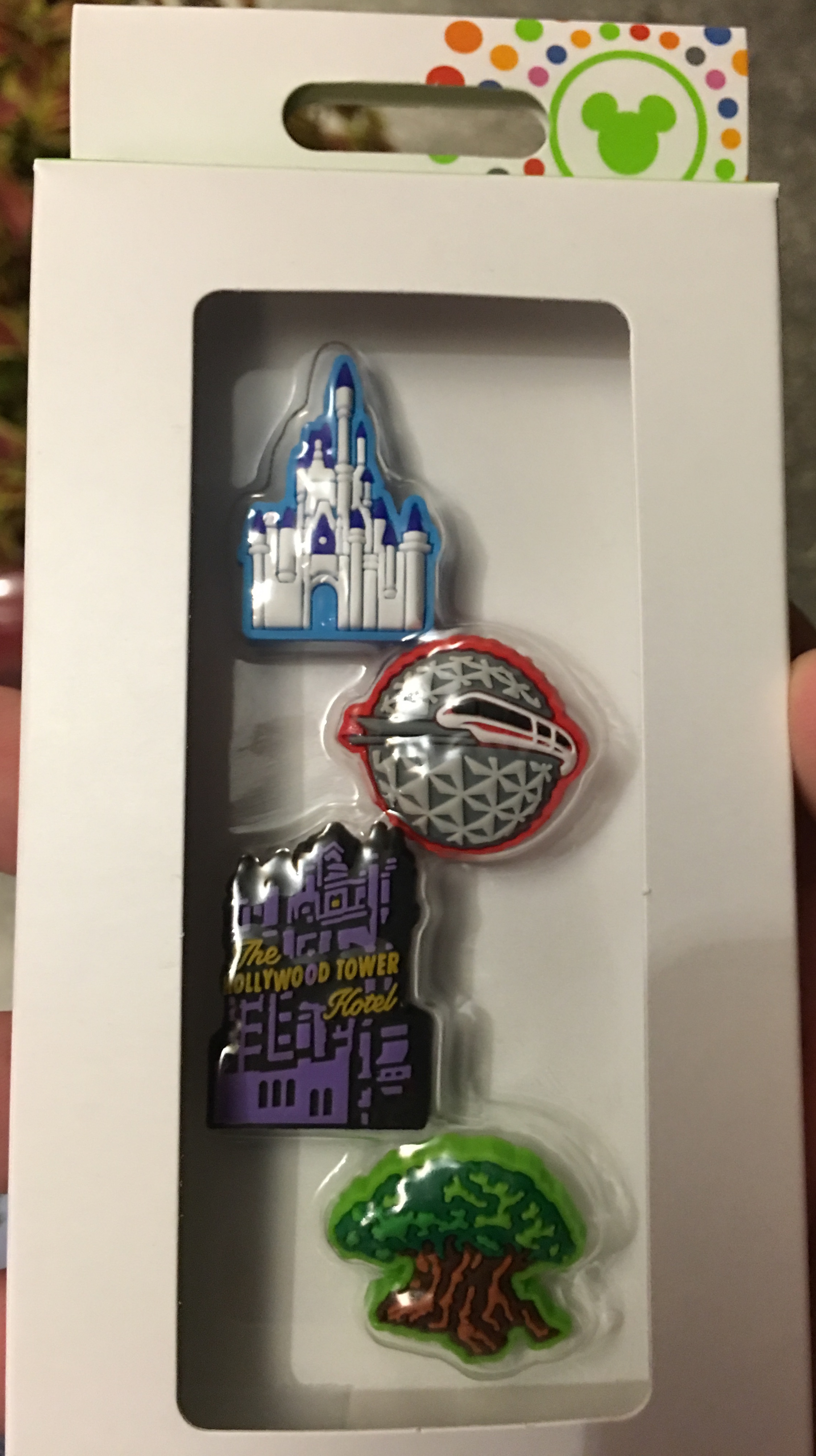 Old MagicBandits (no longer available for purchase):