Epcot Flower & Garden Festival 2018 – Mickey Mouse
The 2018 Epcot International Flower & Garden Festival started on February 28th, 2018 and with it came three Limited Edition MagicBands to celebrate its 25th anniversary (see the other two for 2018 by clicking here). This specific band is Limited Edition 2000 and cost $32.99. The barcode/SKU for this item is 400020750242. It features Mickey Mouse, Pluto, Spaceship Earth as an orange, and Orange Bird. The orange colored sides of the box also give off the faint smell of oranges. This band does make special effects at Epcot touch points.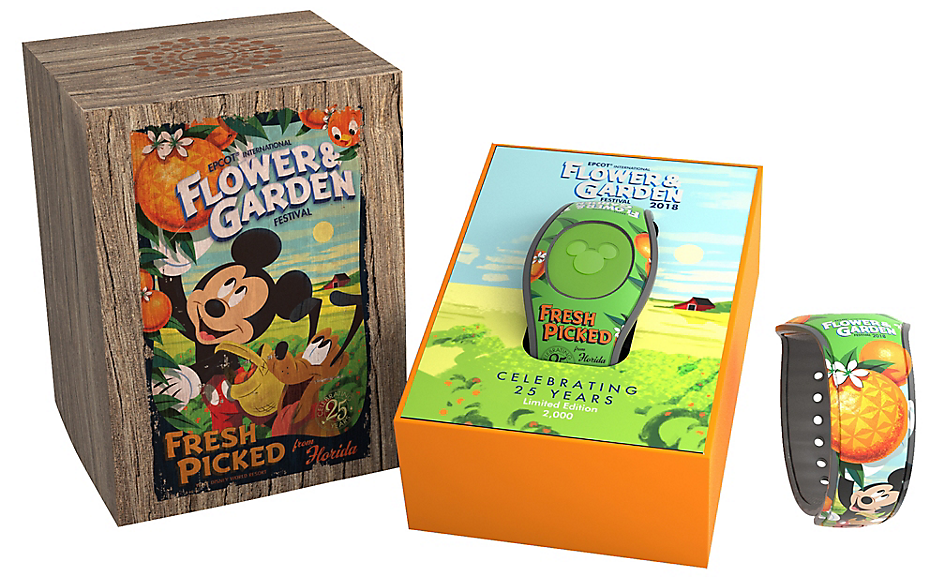 I'm not quiet sure what the sound is for this special effect. Does anyone know? Send me an e-mail at ethanwa@me.com. You really need to turn up the volume to hear it.